The great white shark is a species of large mackerel shark that is found in the coastal surface waters of all the major oceans in the world. The Great White Shark is the largest predator fish in the world and is well known for its bite force of 18,216 newtons. If it is the largest predator fish, then you might wonder How big is a great white shark? Here we have gathered complete information on its average size, along with its weight, and then compared it with the size of an adult person so you can have a more clear picture of its size.
How Big is a Great White Shark
Average Size of a Great White Shark
The average size of a female great white shark is about 15 to 16 feet long, while the average male great white shark can reach up to 11 to 13 feet.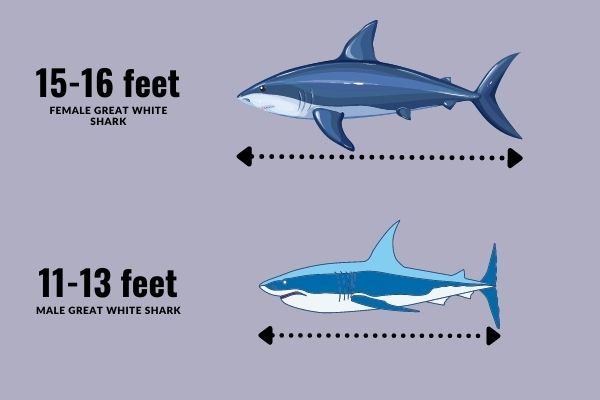 Biggest Great White Shark
The biggest size, great white sharks can reach up to is 20 feet long but most are smaller. They have been recorded up to 21.3 feet and more commonly up to 18 feet.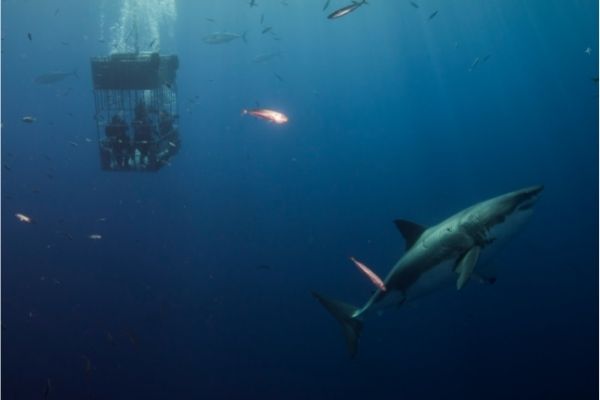 The largest Great White Shark on record, that has been accurately measured was 6.0 m i.e. 19.7 feet in length. It was recorded at Ledge Point in Western Australia in 1987.
Learn about polar bear size: How Big is a Polar Bear
How Big is a Baby Great White Shark
At birth, the size of a newborn pup ranges from 3.28 to 4.9 feet in length. Every year, the calf grows around 25 centimeters in length.
How Heavy is Great White Shark
The average weight of a male white shark ranges from 1,150 to 1,700 pounds while the female great white sharks are heavier and weigh around 1,500 to 2,450 pounds.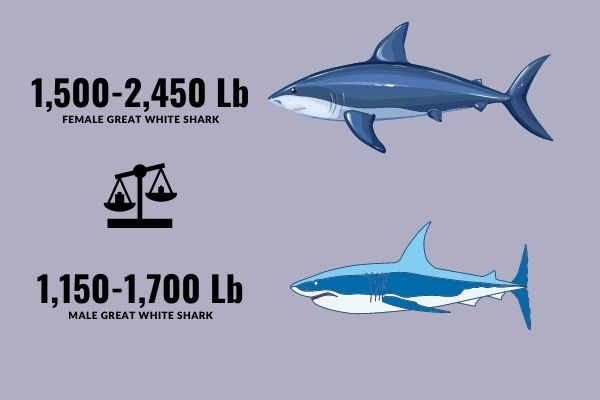 The weight of the largest known great white shark ever recorded is 2,730 pounds.
Great White Shark Size Comparison
The great white shark is 3 to 3.5 times the size of an average adult person.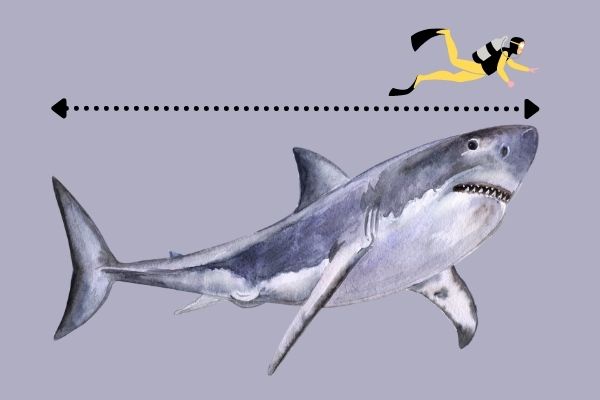 How Big is a Great White Shark Video