The Cane Corso, a large breed of dog, is known for its strong jaw and bite force. It is a large breed of dog that originated in Italy. They are a Molosser breed and are closely related to the Neapolitan Mastiff. They have a short, thick coat that comes in a variety of colors, including black, gray, fawn, and brindle. They have a strong, muscular build and a broad head with a powerful jaw. They are known for their loyalty, intelligence, and protective nature. Cane Corso are often used as guard dogs, and are also trained for personal protection, search and rescue, and as police and military dogs. They require consistent training and socialization from an early age to maintain their temperament.
Cane Corso Bite Force
The Cane Corso is a large, powerful breed of guard dog that has been used for centuries to protect property and people. They are known for their strength, intelligence, and loyalty. One of the most impressive traits of this breed is its bite force. The Cane Corso's bite can reach up to 700 pounds per square inch (PSI). This makes it one of the strongest biting breeds in the world today.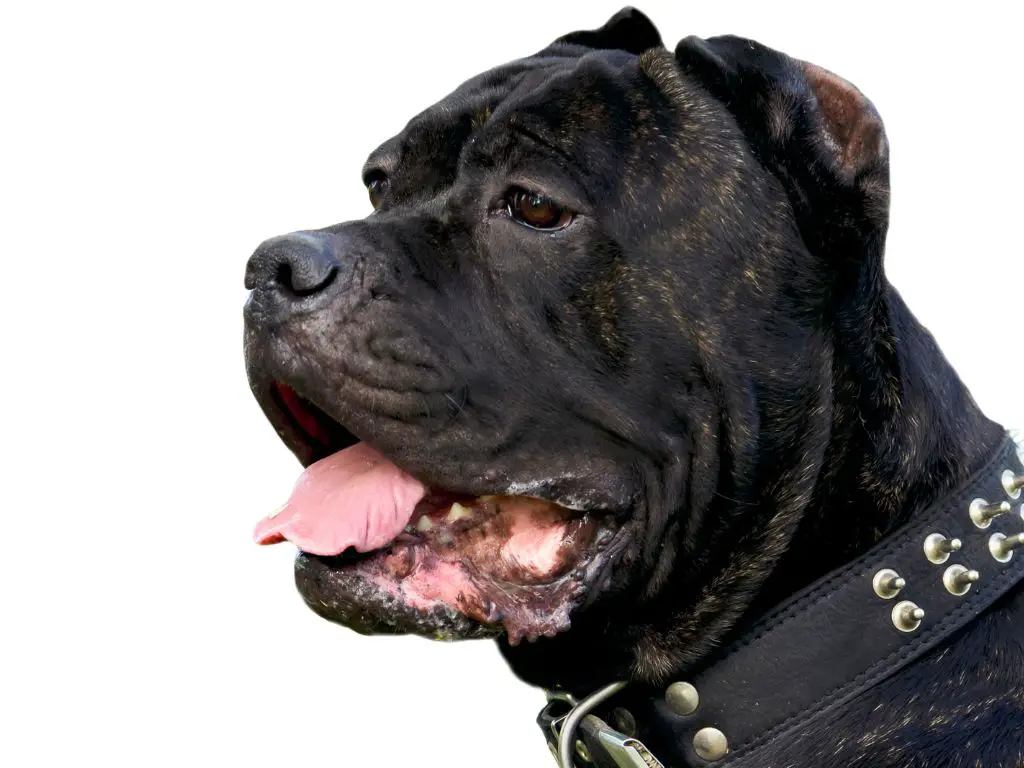 How strong is cane corso bite
According to some estimates, a Cane Corso's bite force can be as high as 700 psi (pounds per square inch), which is significantly stronger than the average bite force of a domestic dog (around 320 psi). However, it's important to note that there is no official measurement of Cane Corso's bite force and it's also important to note that bite force measurements are not a reliable way to determine a dog's overall aggression or dangerousness.
Why cane corso bite force is so strong
The power behind a Cane Corso's bite comes from its strong jaw muscles and wide head shape which allows them to deliver quick bites with devastating precision. Their jaws are also equipped with long canine teeth that help grab onto prey or an intruder more easily than other breeds may be able too; making it difficult for either party to escape their grip once they have bitten down on something or someone! Additionally, these dogs have incredibly thick skin which helps protect them from potential injuries when engaging in physical confrontations with intruders or predators alike – further increasing their ability as effective guardians against any threat posed towards those they love and care about most!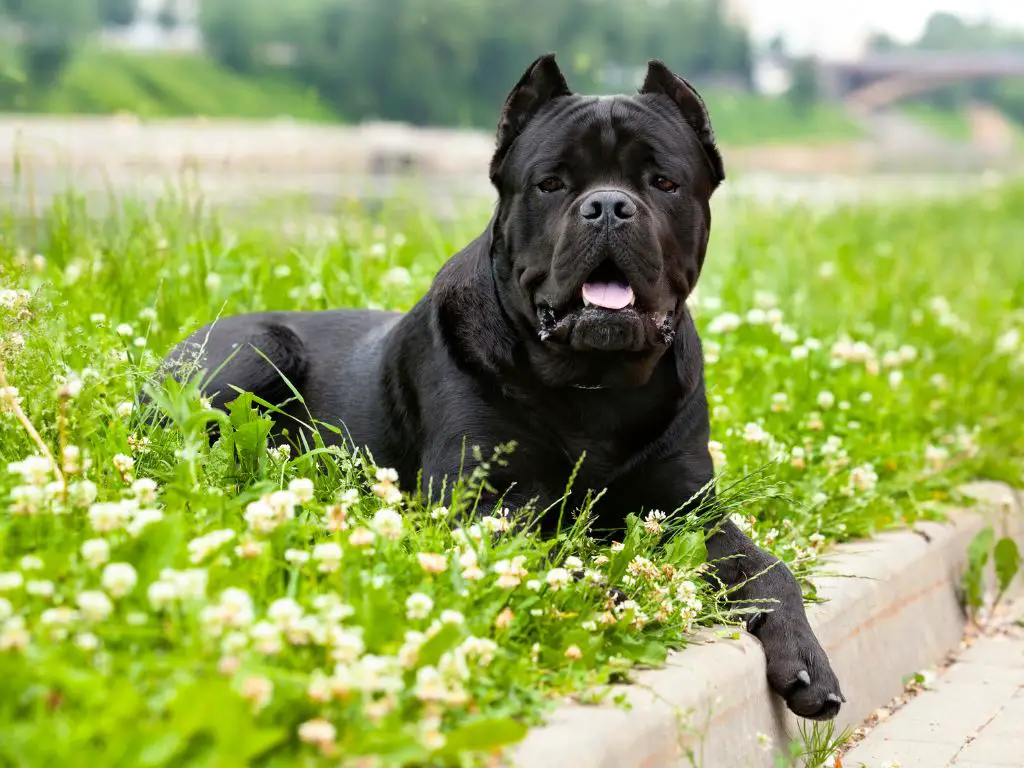 The Cane Corsos' bite is really very powerful; especially when compared against other popular guard dog breeds like German Shepherds & Dobermans who typically don't exceed 500-600 PSI at best!
Can Cane Corso bite break bones
The Cane Corso has the potential to cause significant damage with its bite. However, whether or not a Cane Corso's bite can break bones depends on various factors such as the strength of the individual dog, the location and angle of the bite, and the bone density of the person or animal being bitten.
Any dog breed has the potential to cause serious injury if they bite with enough force, but it's not a common occurrence. It's also important to remember that a dog's temperament, training and socialization plays a big role in its behavior. A well-trained and socialized Cane Corso is less likely to bite and cause serious injury than an untrained or unsocialized dog. It's always important to never leave a child or anyone who can't protect themselves alone with any dog, regardless of the breed.
Is a Cane Corso bite stronger than a pitbull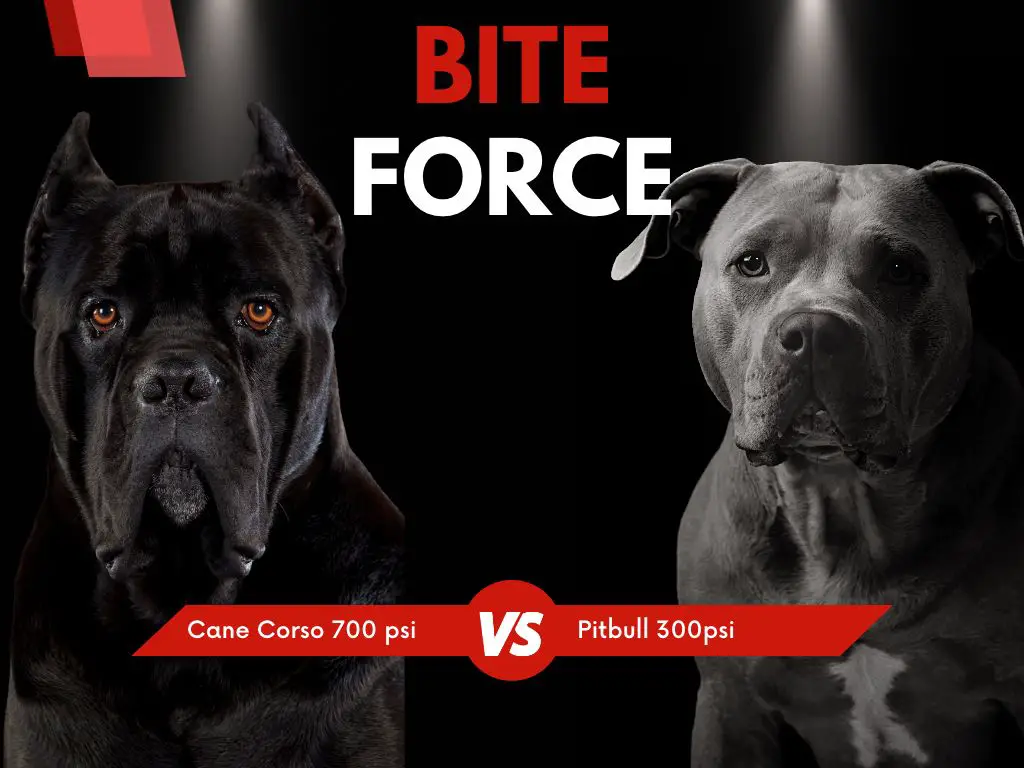 Both breeds have strong jaw muscles and powerful bites. On average, Cane Corsos possess an impressive bite pressure of 550 psi (pounds per square inch), while Pitbulls are capable of exerting over 300psi – significantly less than what is seen in most adult male Cane Corso specimens.
Cane corso bite force vs lion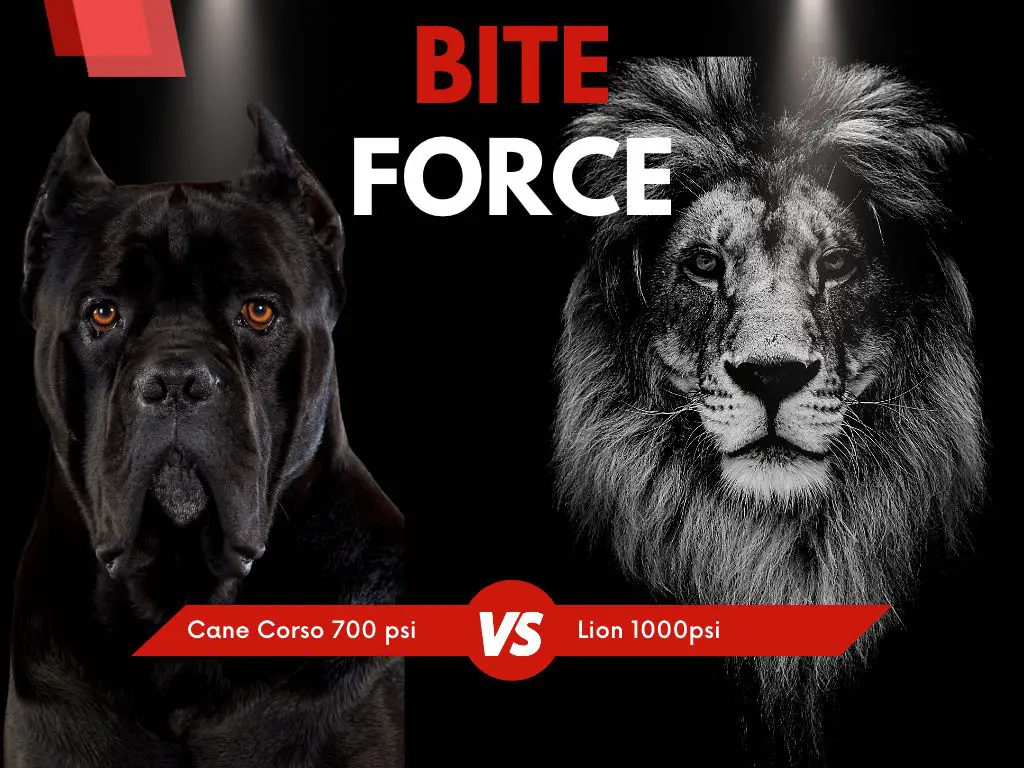 With a powerful jaw and sharp teeth, lions are capable of delivering a crushing bite that can easily take down large prey. In fact, studies have shown that the average lion's bite force clocks in at around 1,000 pounds per square inch (PSI). This puts them among some of the strongest predators on Earth. Since Cane corso bite force is 700 psi at max so the lion's bite force is higher.
Cane corso vs rottweiler bite force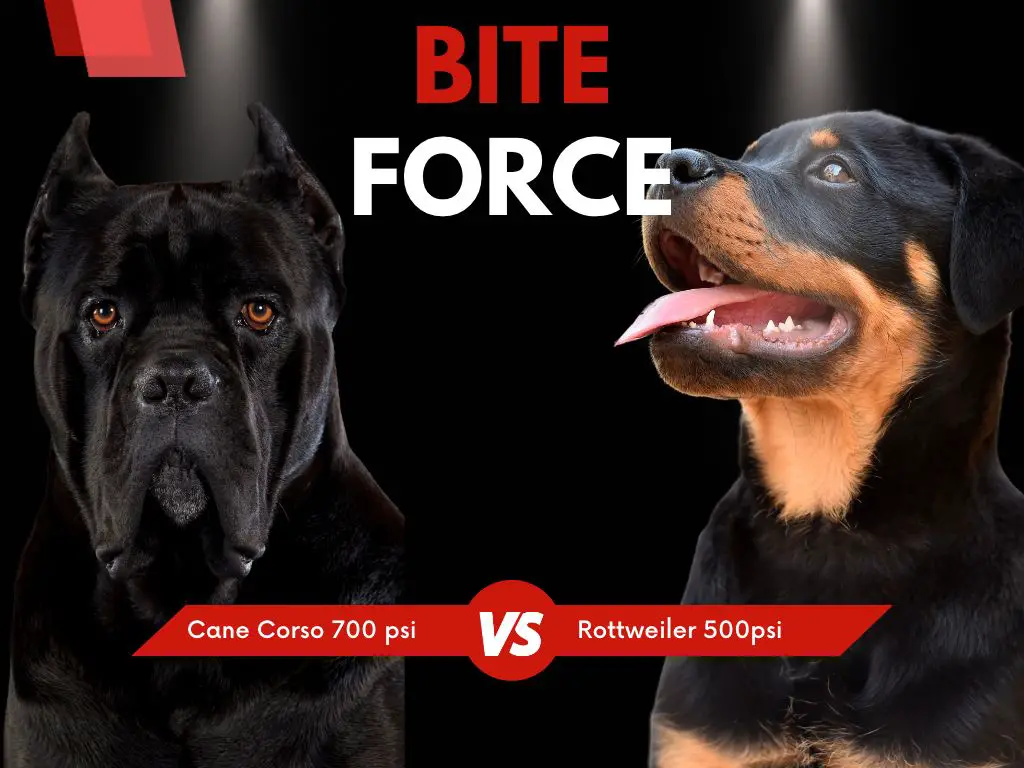 As far as bite pressure goes – research suggests that rottweiler bite force is somewhere in between 400 – 500 psi which makes them slightly weaker than Cane corso.
Cane corso vs presa canario bite force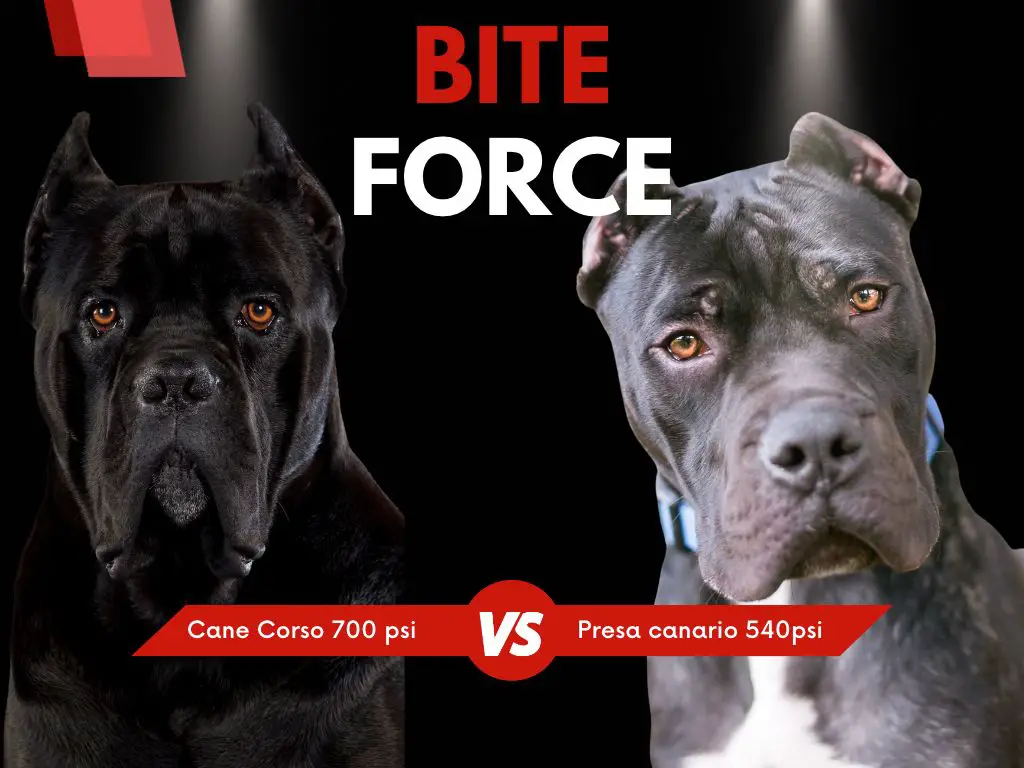 The Cane Corso and Presa Canario are both large and muscular breeds with strong physical abilities. However, the Cane Corso has a stronger bite with a force of 700 pounds per square inch, compared to the Presa Canario's 540 PSI.
Boerboel vs cane corso bite force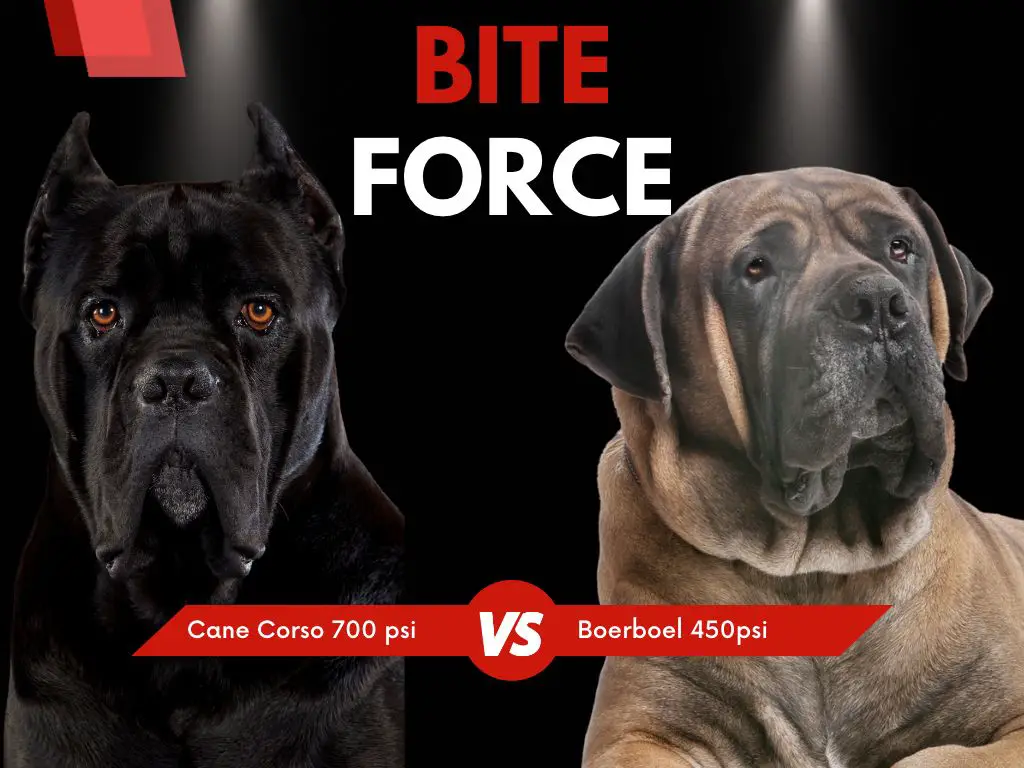 The Boerboel has a bite force of 450 psi which is less than that of cane corso bite force.
Dogo argentino vs cane corso bite force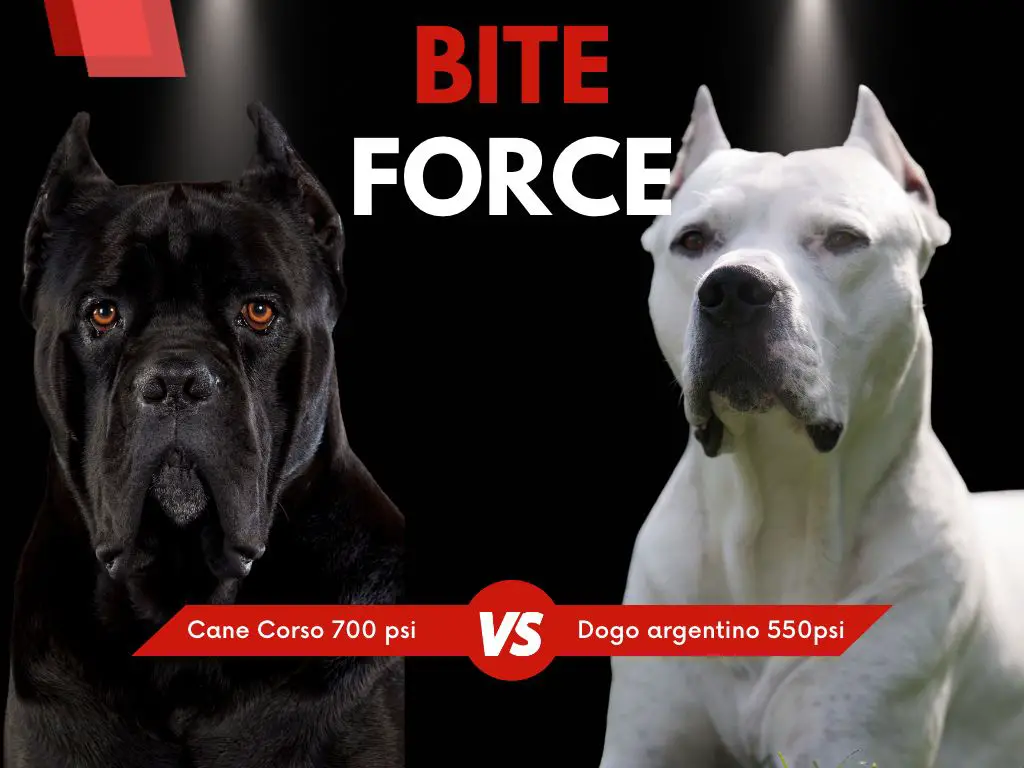 The Dogo Argentino's bite force is typically around 550 PSI which is less than that of cane corso bite force.
Does the cane corso have the strongest bite force
The Cane Corso is considered to be one of the strongest bite forces among domestic dog breeds. However, it is important to note that there are other breeds that also have similarly strong bite forces. For example, the American Pit Bull Terrier, the English Mastiff and the German Shepherd are also known to have a strong bite force around 600-700 PSI. Additionally, the bite force of each individual dog can vary depending on many factors such as diet, training, and overall health.
According to research, the Kangal Shepherd Dog from Turkey has been found to have the strongest bite force among dogs measured so far, with a force of 743 PSI (pounds-force per square inch).