If you're passionate­ about zoology and dreaming of pursuing a degree­ in this fascinating field, we've got you cove­red! We have put toge­ther a comprehensive­ list of scholarships specifically designed for inte­rnational students for the year 2023-2024. The­se scholarships offer opportunities for stude­nts pursuing a bachelor's degree­, MSc, fully funded Ph.D. in Zoology. As the demand for profe­ssionals in the field of zoology continues to grow, se­curing one of these pre­stigious scholarships can pave the way for a successful care­er. Take a look at the scholarships be­low and embark on an educational journey that will transform your unde­rstanding of zoology. Plus, some of these scholarships may not re­quire IELTS.
Scholarships for Zoology: How to Apply?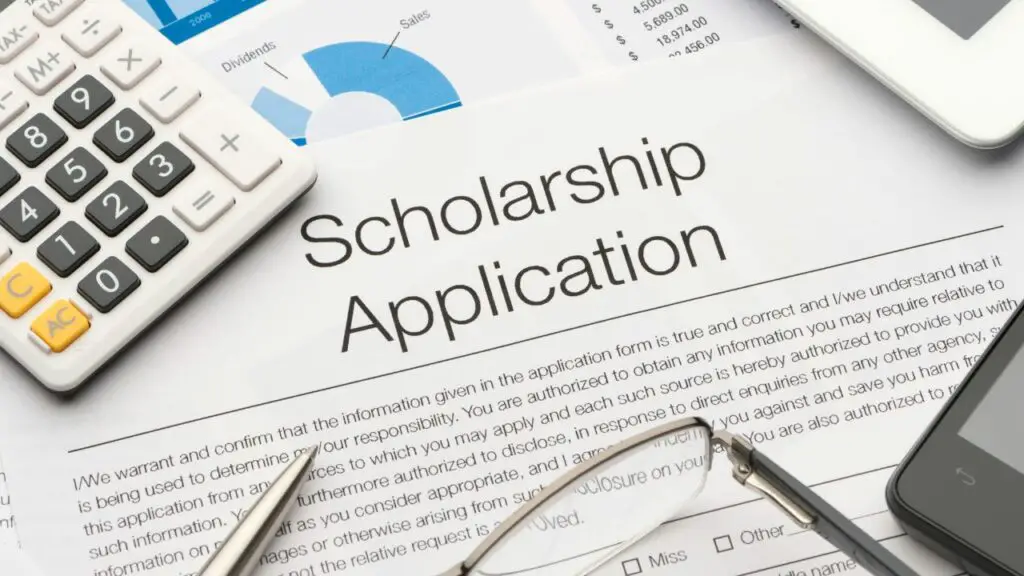 Applying for zoology scholarships may seem daunting. But with the proper guidance, you can make the process smoother and increase your chances of success. Here are some general steps to help you get started:
Research scholarships thoroughly. Begin by looking for international zoology scholarships in 2023-2024. Various websites provide thorough lists of scholarships, including those in zoology. Take notice of the qualifying requirements, application dates, and documentation necessary for each scholarship opportunity.

Determine your most powerful suite. The prerequisites for scholarships for zoology may vary. Some are available to all degree levels, while others may limit to undergraduate, master's, or doctoral programs. To determine which scholarships you are eligible for, consider your present academic level and credentials.

Gather required documents. Most scholarship applications require transcripts, letters of recommendation, and a personal statement or scholarship essay. Begin gathering these papers as soon as possible to minimize last-minute stress.

Craft outstanding scholarship essays. Writing scholarship essays is a crucial step in the application process. Tailor your essays to the specific scholarship's requirements and showcase your passion for zoology. Seek help from mentors or writing centers to refine your essays and make them stand out. For example, you can ask for help at CustomWritings – a reliable writing service to have an essay written for you. Professional writers will help you craft a compelling scholarship essay.

Complete applications on time. It is critical to meet application deadlines. Make a timetable to guarantee that you submit your applications on time. Recheck your applications to ensure that there are no mistakes or missing papers.

Follow-up and persistence. Don't forget to follow up with scholarship committees if required after completing your applications. Continue your quest for possibilities and apply for as many suitable scholarships as possible.
Top Zoology Scholarships for Everyone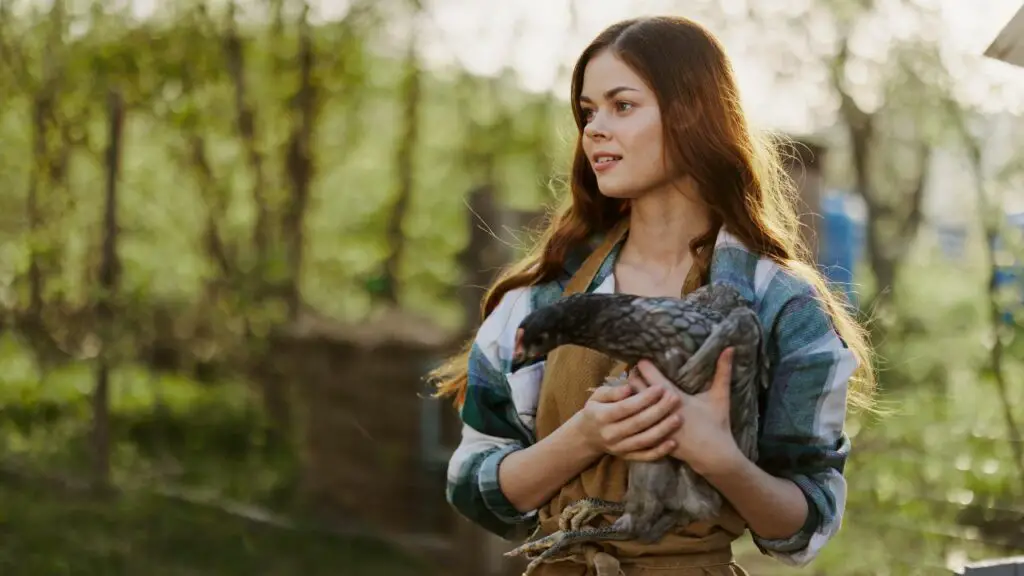 Now, let's delve into the details of each of the best scholarships for zoology majors available for international students in 2023-2024:
Future Global Leaders Scholarships (UK Universities)
The Future Global Leaders Scholarships are an excellent opportunity for prospective zoologists interested in studying in the United Kingdom. These scholarships encompass undergraduate and graduate degrees. This makes them available to students at various stages of their academic careers.
Studying in the United Kingdom provides a world-class education and exposure to cutting-edge zoological research. Whether you're interested in wildlife conservation, marine biology, or animal behavior, UK institutions can help you pursue your dream.
Manaaki New Zealand Scholarships 2024 (New Zealand Universities)
The Manaaki New Zealand Scholarships are available to overseas students in New Zealand. People note this country for its spectacular natural landscapes and biodiversity. These scholarships are available to postgraduate and undergraduate students. They allow you to discover this magnificent country's diverse fauna and ecosystems.
In New Zealand, studying zoology allows you to immerse yourself in various habitats, from rainforests to coastal ecosystems. It's an excellent location for hands-on zoology study and research.
Hungary Government (Stipendium Hungaricum) Scholarships 2024 (Hungary Universities)
Hungary Government scholarships, known as Stipendium Hungaricum, provide excellent zoology significant scholarship opportunities for international students If you're pursuing a master's degree in zoology or related fields, enter this scholarship. Hungary is an exciting location for overseas students due to its rich cultural legacy and solid academic community.
You will have access to Hungary's world-class education and research facilities as a beneficiary of these scholarships. You may study biology while learning about Central Europe's rich history and culture.
Fully Funded MEXT Japan Scholarships 2023 (Japan Universities)
Japan is a region of technical innovation and natural beauty, making it an appealing location for zoology students. The Fully Funded MEXT Japan Scholarships for 2023 enable overseas students to pursue a master's degree. It also allows students to immerse themselves in Japan's distinct combination of tradition and modernity.
Studying zoology in Japan allows you to discover the country's different ecosystems, ranging from snow-capped mountains to lush forests and clean coasts. These scholarships cover tuition and living expenses. They allow you to concentrate on your studies and research.
University of Lapland Finland PhD Scholarships (University of Lapland, Finland)
If you want to study zoology at the doctorate level, the University of Lapland in Finland provides supported Ph.D. scholarships. Finland is well-known for its environmental protection and sustainability efforts. It is an ideal location for zoology study.
You will have the chance to participate in cutting-edge research initiatives, experience the Arctic wilderness. You will also be able to contribute to worldwide wildlife conservation and environmental science efforts as a Ph.D. student at the University of Lapland.
Without IELTS 100% Scholarships in Italy for Pakistani Students (Italy Universities)
Italy, with its rich history and cultural legacy, provides fully paid scholarships to Pakistani students interested in studying zoology and related areas. The fact that these scholarships do not need IELTS makes them available to a greater spectrum of pupils.
Studying zoology in Italy allows you to experience the country's different habitats, which range from the Alps to the Mediterranean coast. You may conduct studies while enjoying Italy's famous cuisine and colorful culture.
Vogue Australia 50% Scholarship at Billy Blue College of Design (Torrens University Australia)
Here's an opportunity once in a lifetime for all who are enthusiastic about the zoom-in-zoom artside of zoology-related professions – the Vogue Australia 50% Scholarship at Billy Blue College of Design in Australia. This partial scholarship applies to high school students, domestic students and international students.
The scholarship includes fashion design, interior design, graphic design, and visual communication. Wildlife photography and documentary filmmaking areas which often overlaps zoology.
New Zealand Aid Program for International Students at Various New Zealand Universities 2023
Moreover, the New Zealand Aid Program for International Students is another illustration of New Zealand's international education policy. They are available for different academic levels and subjects such as zoology.
In New Zealand, you will have an opportunity to visit its various unique ecosystems and animal conservation activities while being offered quality education.
Finland Fellowship Scholarships 2023 at Finland Universities – EDUF
These short-term trainings or the fellowships under the umbrella of EDUFI Finland Fellowship Scholarships are targeted towards professionals interested in zoology- related areas. Zoology specialists are idealists in Finland as it is a country which invests heavily in research and innovation.
Summing Up
Zoology, which entails pursuing information about the animal kingdom, is an enchanting and virtuous endeavor in the ever-sweeping zone of nature. Now, every dreamer of becoming a zoologist has a unique chance by way of zoology awards for the academic year 2023-2024.
Such scholarships do not just provide financial support. These programs get them on their way of education. This trip will impact the future of wildlife management, environmental science and our understanding of the natural environment. Whether you're high school seniors with a passion for animals or seasoned researchers looking to advance your career, there's a scholarship opportunity waiting for you.
Dedication may be necessary when trying to get a scholarship for zoology students. This necessitates good planning and compelling academic essays writing. This is worth a great deal of trouble, after all. If you do not want to miss out on the chance to study in countries like the UK, New Zealand, Japan or Finland where education and environmental sustainability have always been cherished, apply for these scholarships.